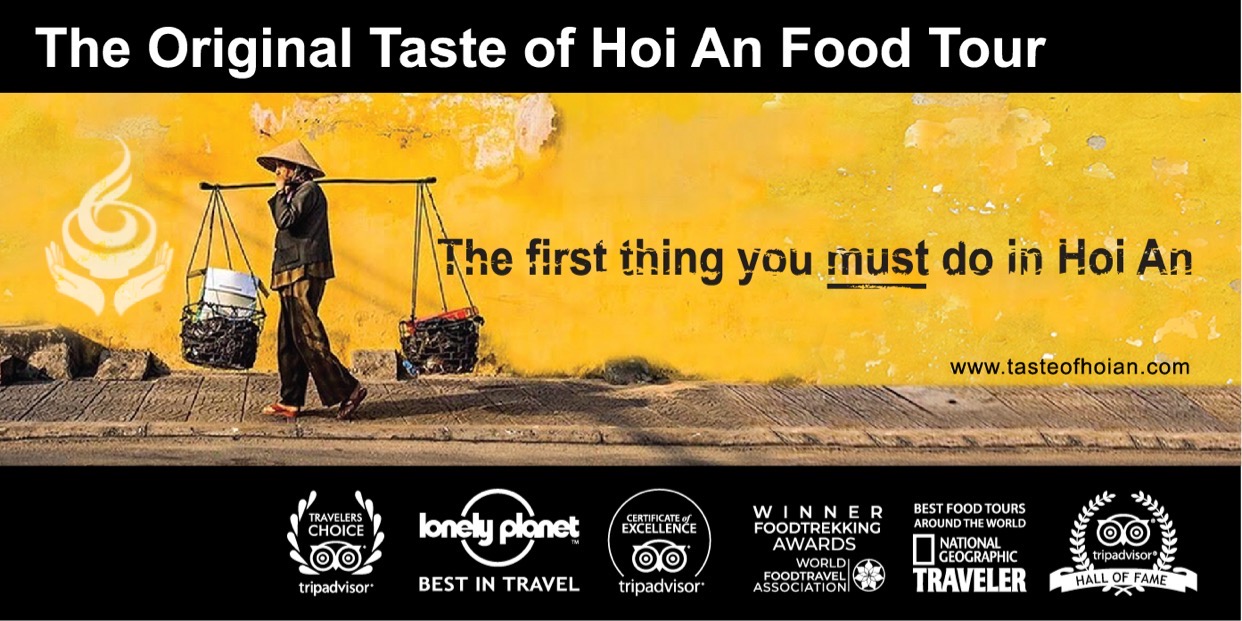 BRINGING LOCAL FOOD TO LIFE
Food is inextricably linked to the Vietnamese culture, both materially and culturally and the cuisine of central Vietnam is often complex and luxurious in taste, texture and appearance. From the 7th-century to 10th-century Hoi An was at the center of the Cham empire's spice trading route. Later, from the 15th-century to 19th-century, it became a trading port for the Chinese, Portuguese, Japanese, Indian and Dutch with many of these traders settling here.
With such multicultural influences and access to food and ingredients from around the world, a unique food and social culture developed - however for one reason or another today most visitors to Hoi An remain unaware its rich culinary offerings.
With this in mind, in 2011 we established a food tour experience unlike any other which includes:
Pick-up and return transfers from local Hoi An hotels
Tasting more than 40 different foods and beverages
Full commentary with English speaking guides/hosts
Staff trained to Certificate Standard in Tourism COVID-19 Hygiene Practices
Face masks & hand sanitizer
Guided walking tour of markets, food producers and vendors
Tour guide wireless speaker/headphone system
Unlimited complimentary bottled water
Private purpose-built air-conditioned tasting room
Printed list of all foods on the tour
Detailed map of Hoi An
Many, many great photo opportunities
Commission-free restaurant & shopping recommendations and tips
Our Vision
Create such a memorable experience that guests choose to return time and time again and also encourage others to experience our tour for themselves
Our Mission
To bring local food to life by combining tastings with our signature skill in storytelling. .